Description
50/50 CARBON/ALUMINUM "COMBO" WHISKER POLES
Forespar LC13-24 Combo Carbon Aluminum Whisker Pole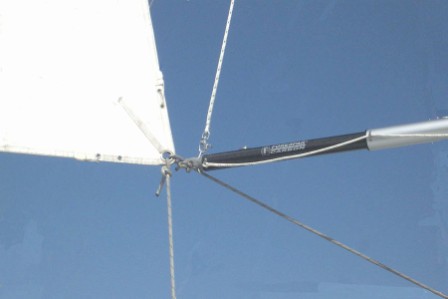 These Line Control™ Whisker poles offer just the right blend of aluminum and carbon structures to provide the racing or cruising sailor weight and cost savings. They have the strength and weight savings of carbon on the inner tube and the abrasion resistance, durability and cost savings of aluminum on the outer tube. They also feature Forespar's exclusive "Ultra" end fittings (UTS socket inboard and UTR trigger outboard) for further weight reduction and ease of maintenance.
Specifications:
LC 13-24' Combo Pole
End Fittings Inboard: UTS
End Fittings Outboard: UTR
Collapsed Length/Weight: 13' 6.000"/34 lb.
Max. Working Length: 22' 8.000"
Tubing Diameters: 3.000" & 3.500"
Tags
Send to friend
News
05/30/2011
05/30/2011
02/06/2011
09/11/2010